Earn more. Pay less. Laugh out loud.
Learn what's happening at LMCU.
---
April is Financial Literacy Month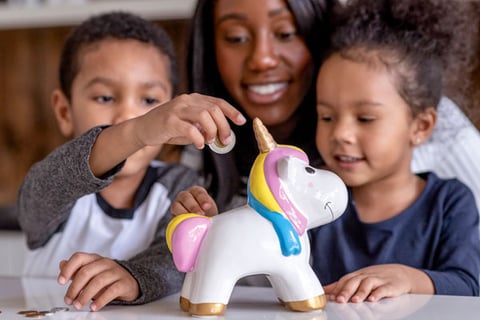 Financial Literacy Month celebrates the advantages of financial literacy and recognizes its benefit for young people and adults alike. This month is the perfect time to dive into Wallet Wisdom, our financial education library of interactive learning tools. It covers everything from creating a budget and setting savings goals to managing a small business and saving for retirement.
What home makeovers are happening in 2022?
2021 saw us getting out of the house more than the previous year, and 2022 hopes to be even more of a return to normal. While 2022 home makeover trends are similar to what we've seen in the past couple years, there are a few new focuses we expect to see this year.

1. Guestrooms.
We're traveling more and reconnecting with family. Guestrooms allow grandma and grandpa or other family and friends to come for a much-overdue stay without interrupting your family's day-to-day.
2. Separate home office.
As home and work blended more and more, many people in 2020 and into 2021 needed to create a home office. And, with many jobs becoming permanently work-from-home or hybrid, the desire to upgrade that space into a productive paradise continues.
3. A restful bedroom.
Bedrooms have often become offices these past couple of years, and many people will reclaim their bedrooms for rest and relaxation in 2022. Renovations will involve simplifying the bedroom and adding features to encourage a good night's sleep, such as blackout curtains.
4. Outdoor space.
Designing outside living space will continue to be a hot wish-list item. Somewhere to enjoy a meal on the deck, splash in the pool, and most importantly, soak in the sunshine.
5. Bathroom upgrades.
A big soaking tub or a new walk-in shower is topping many homeowners' renovation goals this year for rest and relaxation, creating a spa-like experience at home.
If you're ready to take one of these trends and make it a reality, our home equity loans can help make it happen. Rates as low as 3.25% APR* make payments affordable. Visit HomeEquity.LMCU.org or call (844) 301-8899.
*APR = annual percentage rate. Rate as of 3/17/22 and subject to change after account opening. Best rate available to well-qualified borrowers with under 80% Combined Loan to Value (CLTV). Your rate may be higher based on your specific CLTV, term, and credit score. HELOC rates are variable and based on the current index margin; rates will not exceed 12%. Terms, loan amount maximums, and other restrictions apply. Loans are secured by a lien against residential property only. Acceptable collateral are 1-4 unit owner occupied and second homes. Existing liens on the property will impact the amount you qualify for. All rates are subject to approval and underwriting terms and conditions, so your rate may vary. Additional fees may apply for Florida residents. Call or see branch for details. $5 membership required if not a member.
---
Cut through the clutter with Shred Your Stuff Days
Time to get rid of that growing pile of sensitive documents that are clogging up your files, and drawers, and baskets. But don't just toss them into the trash, because that's how identity theft can happen. Bring your old paper documents (up to six boxes) to any of our Shred Your Stuff Day events and we'll shred and dispose of them for free.
Florida Shred Your Stuff Days are coming soon. All event details are subject to change.
Visit LMCU.org/Events for up-to-date information.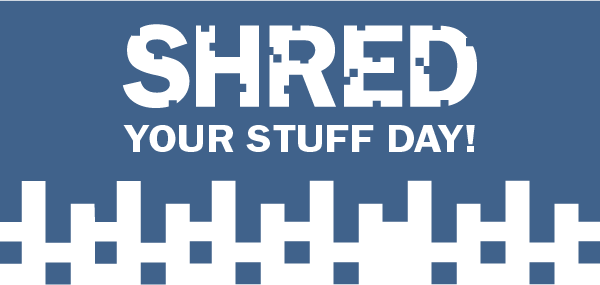 Saturday, April 16 | 8 a.m. – 11 a.m.
LMCU Ballpark, 4500 W River Dr NE. Comstock Park, MI
Saturday, April 23 | 9 a.m. – 11 a.m.
Norton Shores, 1619 E Mt Garfield Rd. Muskegon, MI
Saturday, April 23 | 1 p.m. – 3 p.m
Holland, 3493 W Shore Dr. Holland, MI
Saturday, May 7 | 9 a.m. – 11 a.m.
Rochester Hills, 310 Tienken Rd. Rochester Hills, MI
Saturday, May 7 | 9 a.m. – 11 a.m.
Portage, 4084 W Centre Ave. Portage, MI
Saturday, May 21 | 9 a.m. – 11 a.m.
Traverse City, 3650 N U.S. 31 S. Traverse City, MI
---
Strategies to save for a down payment on your home.
Considering homeownership? One of the biggest expenses to save for when becoming a homeowner is the down payment. Many buyers believe they need to put at least 20% down on a home when, in reality, that's not always the case. In 2021, the typical down payment for first-time homebuyers was 7%.* At LMCU, we've financed many homes for as little as 3% down. On a $250,000 home, 3% down is $7,500. It might seem like a lot, but if you start saving now, you can chip away at it little by little.
Once you've determined your down payment goal, it's time to start saving using these strategies:
Maintain a goal-oriented sub-savings account or open a Money Market Account or Certificate of Deposit. Track your progress by assigning your dollars a purpose. One way to help you make the most of your dollars is to create a sub-savings account for the down payment on your home. You can easily create sub-savings accounts in LMCU's online banking.
Consider using interest-earning, short-term accounts.
As your savings grow, consider transferring a portion of funds into an interest-earning, short-term account such as a Money Market Account or a Certificate of Deposit, where funds remain untouched for a specified amount of time. This can earn you higher interest than keeping all the money in your savings — just make sure the time frame matches up with your desired timeline for purchasing your dream home.
Find savings in your monthly budget.
Review your budget monthly for excess expenses. For instance, you could try cutting back on some of those "extra" expenses we all have, like a morning coffee run, Friday night takeout, or that extra streaming service subscription that you're no longer using. A common strategy is to look at your budget and break it down using the 50-30-20 rule, which recommends that you spend 50% of income on needs (for example, food, housing, transportation, healthcare, clothing, childcare and education), 30% on wants, and 20% on savings or debts. Learn more budgeting tips and find our financial learning tools (blogs, podcasts, calculators and virtual education) at LMCU.org/FinancialWellness.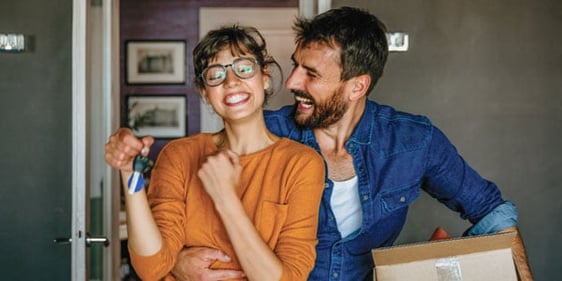 Another way that you can reduce your expenses is by negotiating lower rates on your cable/internet, phone plan, and insurance policies (auto, renter's, etc.). Then, you can put that saved money into your dedicated down payment savings account or LMCU checking account.
Refinance your debt.
You also boost your savings by managing your other debt. From transferring your credit card debt to a lower interest rate card like our nationally top-rated Prime Platinum Visa** to refinancing your car loan to a lower rate, you could potentially save hundreds or reduce the amount of time it will take to pay off your debt.
Receive a gift and/or put your tax refund to work.
Monetary gifts can be used for your entire down payment.*** A donor could be an immediate family member, domestic partner, or fiancé.
If you often get a nice amount back on your taxes, put all or part of your tax refund away into savings so it's ready when you finally find the home of your dreams.
Consider low down payment or down payment assistance programs.
You might be eligible to receive money towards your down payment thanks to our down payment assistance programs or put as little as 0-3% down**** with our low down payment programs.
If you're ready to finance the home of your dreams, connect with one of our expert loan officers or call (844) 754-6280 to get started.
*Source: National Association of Realtors 2021.
**Top low ongoing rate credit card. Kiplinger, April 2021.
***Gift money dependent on loan program. Must meet eligibility requirements.
****For well-qualified borrowers.
Research
---
The $50,000 Home Makeover contest is back for its tenth year!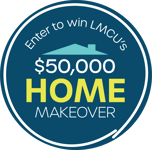 The contest has officially begun! Enter daily now through July 8 by visiting LMCU.org and clicking the link at the top of the page. You can also enter at any LMCU branch.
Use the money to finish your basement, start a business, upgrade your kitchen, throw your dream wedding, take your dream vacation, go back to school, build a deck, get out of debt, fund a 3% Max Checking account, buy a new or used car, or build a two-car garage for your new cars. It's up to you!
---
Rated #1 for keeping more money in your pocket.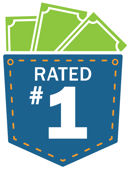 We're thrilled to be ranked #1 in the nation for Return of the Member by Callahan & Associates.*
Return of the Member measures how much value a credit union delivers to its members compared to other credit unions. Being on top means we've kept more money in your pocket and helped you earn more and pay less than you would anywhere else.
Our commitment to doing what is best for our members guides everything we do. We wouldn't be number one without you!
*December 2021.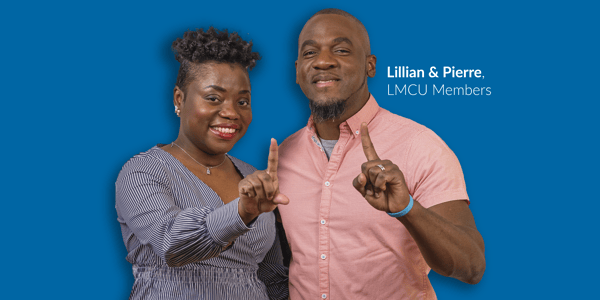 ---
We want to celebrate your story.
Tell us how LMCU has made a difference in your life and you may be chosen to have your story shared in social media, online videos, and maybe even TV and billboards! Learn more at go.LMCU.org/MemberStories.
---
Now accepting Roots in Education nominations.
LMCU's Roots in Education program awards 25 teachers each a $1,000 grant for making a positive impact on their students and school community by embodying a particular trait. These grants can be used to help purchase school supplies, aid in online learning, or anything else that benefits the educational process.
This year, we are celebrating educators who are empowering. To nominate a teacher, tell us how they go above and beyond to empower their students and help them take ownership of their education.
Eligibility is open to Pre-K through 12th grade classroom teachers in Michigan and Florida. Teachers can be nominated by their students, parents, peers, and community members.
Nominations will be accepted until May 8, 2022. Full eligibility and program details can be found at LMCU.org/TeacherGrant.
A new Fort Myers branch is opening next month.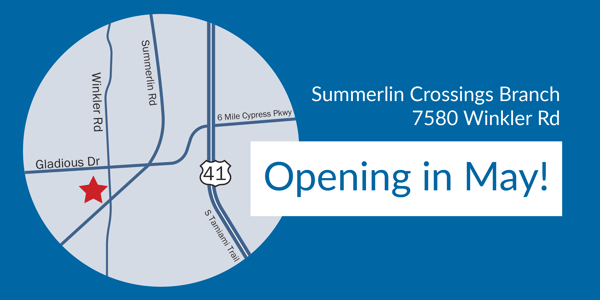 Our newest Fort Myers branch, located at 7580 Winkler Road at Summerlin Crossings, is opening on May 2. We will have multiple options for servicing you, including drive-thru banking. We can't wait to see you!
---

Five tax changes to consider in 2022.
Whether you are finished with filing your 2021 taxes, waiting until the April deadline, or filing an extension, it's never too early to start planning for ways to reduce your taxes for 2022. Many Americans were expecting big tax law changes for 2022 that did not happen due to the Build Back Better legislation stalling in the Senate. However, there are many built-in changes to the tax code that will take effect in 2022 that may help lessen your tax bill. Here are some changes in the tax code for 2022 that you'll want to keep in mind throughout the rest of the year and when you file in 2023.
As the tax laws change frequently, consult a tax or financial professional to assess ways that you can manage your tax burden.
Standard Deduction Amounts.
The standard deduction is the amount your taxable income is reduced by if you choose not to itemize your deductions. The standard deduction amounts increased for the 2022 tax year, to $12,950 for single filers and $25,900 for married couples filing jointly. This is an increase of $400 and $800 respectively from 2021.
2022 Tax Brackets & Rates.
The seven federal tax brackets in 2022 are the same as 2021: 10%, 12%, 22%, 24%, 32%, 35% and 37%. However, the bracket thresholds have all increased for 2022 to adjust for inflation. If you have a major life event in 2022 that will change your income, it's good to keep these thresholds in mind so you know whether it'll move you into a new bracket or not.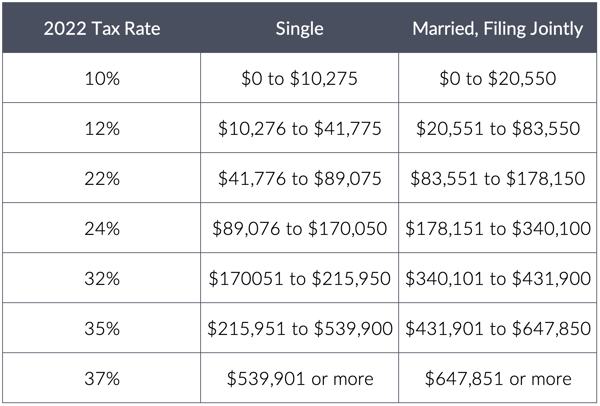 Source: Internal Revenue Service
Capital Gains Tax.
As with the tax brackets, long-term capital gains tax brackets remain the same from 2021 to 2022 (0%, 15%, and 20%), but the IRS raised the thresholds slightly.


Source
Earned Income Tax Credit.
The Earned Income Tax Credit ranges from $560 to $6935 for 2022, up slightly from 2021. This tax credit is for low-and moderate-income workers and is dependent on one's income and the number of children. Note that in 2021, the American Rescue Plan Act greatly increased the credit for people with no children. That increase has expired.
HSA And Retirement Plan Contribution Limits:
For employees deducting their salaries and contributing to an HSA for medical expenses, they'll be able to contribute up to $2,850 in 2022. That is $100 more than in 2021.
401(k) contribution limits have increased as well. Individuals under the age of 50 can contribute up to $20,500 over the year, up from $19,500 in 2021. The additional catch-up contribution limit that those 50 years and older can take advantage of is up to $27,000 from $26,000 in 2021.
Now's the time to take a look at your finances and tax situation. Get a FREE review of your retirement by connecting with a MaxWealth Management LPL Financial Advisor. Visit LMCU.org/MaxWealth, call (855) 919-2207, or email LMCU.MaxWealth@LPL.com.

This information is not intended to be a substitute for specific individualized tax advice. We suggest that you discuss your specific tax issues with a qualified tax advisor.
Securities and advisory services are offered through LPL Financial (LPL), a registered investment advisor and broker-dealer (member FINRA/SIPC). Insurance products are offered through LPL or its licensed affiliates. Lake Michigan Credit Union and MaxWealth Management are not registered as a broker-dealer or investment advisor. Registered representatives of LPL offer products and services using MaxWealth Management, and may also be employees of Lake Michigan Credit Union. These products and services are being offered through LPL or its affiliates, which are separate entities from, and not affiliates of, Lake Michigan Credit Union or MaxWealth Management. Securities and insurance offered through LPL or its affiliates are:
| | | | |
| --- | --- | --- | --- |
| Not Insured by the NCUA or Any Other Government Agency. | Not Lake Michigan Credit Union Guaranteed. | Not Lake Michigan Credit Union Deposits or Obligations. | May Lose Value. |
---

LMCU Financials
As of February 28 , 2022
Assets | $11,836,216,610
Loans | $7,661,082,943
Deposits | $10,277,543,953
Members | 520,786
Topics: Newsletters