Earn more. Pay less. Laugh often.
Learn what's happening at LMCU.
---
ATTENTION:

LMCU will be closed Monday, February 21 in observance of President's day.
---
A proud sponsor of the Outback Bowl.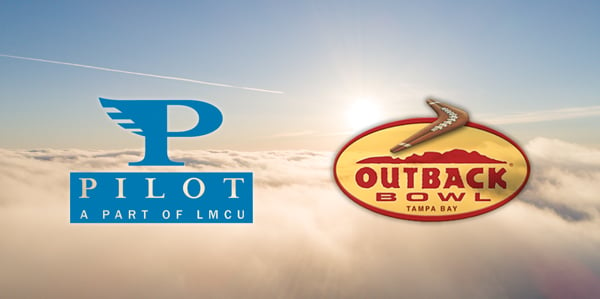 LMCU was thrilled to be the official credit union of the 2022 Outback Bowl on New Year's Day! Through the acquisition of Pilot, LMCU now has a strong presence in the Tampa area with six branches (temporarily branded as Pilot…A Part of LMCU). Over 46,000 fans were in the stands as Arkansas and Penn State played each other for the very first time. Pilot's sponsorship of the Outback Bowl is now LMCU's, and we are excited to continue that tradition for years to come!
---
Tell us your member story!
Share a time when LMCU helped you achieve something great and you may be invited to our Grand Rapids studio for a photo and video shoot. We'll spotlight your story and share it with the LMCU community. Visit go.LMCU.org/MemberStories for details and to submit your story.
---
Buying or refinancing? Here are house trends to watch in 2022.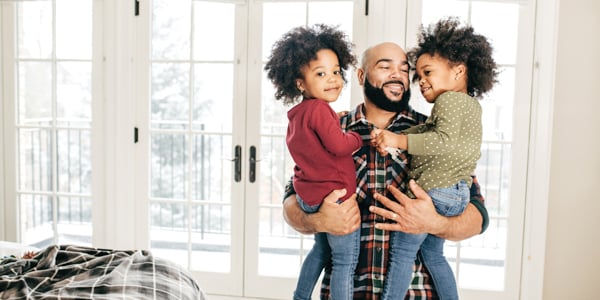 2022 is looking to be another strong year for the housing market. If you're making a move this year or refinancing your home, here are three trends to keep your eye on.
The window to get super-low rates may be closing.
End-of-year forecasts for 30-year fixed rates range between 3.4%–4%.* Although these rates are higher than the near-record lows of last year, they're still great rates. You can also lessen the impact of the increase by financing with us — as an LMCU member, you can get an additional 0.125% off your interest rate with our MaxMortgage discount.**
Home values are projected to continue their rise.
The National Association of Realtors is expecting home price growth of 5.7% by the end of 2022.*** A dip in home values isn't projected anytime soon, so becoming a homeowner is likely still a good investment this year.
More homes will be hitting the market.
Zillow estimates a total of 6.35 million home sales in 2022, up over 2021's estimated 6.12 million.**** This is good news for buyers, but with demand still high, it's a good idea to get pre-qualified by an LMCU loan officer. Then, when you find your dream home, you can make your offer quickly and stand out from the other offers.
If you're ready to refinance or looking to make a move in 2022, connect with one of our expert loan officers today at LMCU.org/Mortgage or (844) 754-6280 and ask about our MaxMortgage discount.
*Mortgage Interest Rates Forecast: How High Will Rates Go In 2022?. Forbes, January 3, 2022.
**Mortgage payment must be an automatic payment that comes from an LMCU checking account to receive the MaxMortgage discount.
*** Existing-Home Sales Continue Upward, Increasing 1.9% in November. National Association of Realtors, December 22, 2021.
****Zillow's Hot Housing Takes for 2022. Zillow, December 8, 2021. zillow.com/ research/zillow-2022-housing-predictions-30394.
---
From fifth wheels to four-wheelers, get the best coverage.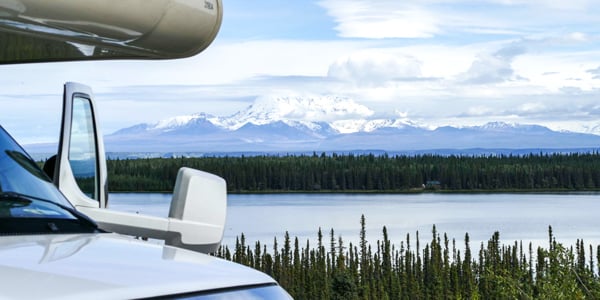 Plan on buying a new toy soon? Lake Michigan Insurance Agency will shop the nation's top insurance providers for you. We compete for your business, so you get the best coverage at the lowest possible rate. Visit LMCU.org/Insurance or call (616) 234-6979.†
†Lake Michigan Insurance Agency is not currently contracted to offer personal insurance in Florida.
---
Start or rebuild your emergency savings fund.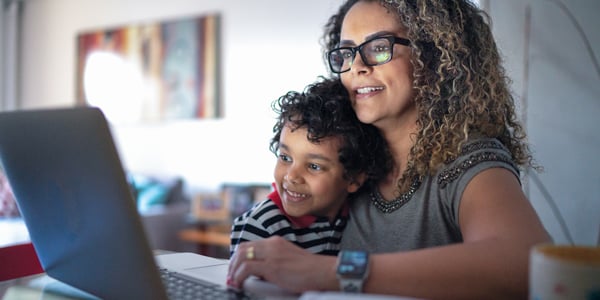 If one of your New Year's resolutions is to get your finances in order, saving more for emergencies is a great place to start. An emergency fund can save you from going into debt when the unexpected happens, giving you peace of mind and reducing financial anxiety.
How much should I save?
The common advice is to have three to six months of living expenses saved, but take it in steps. Start with one month, then focus on saving your way to three.
How do I actually start to build up savings?
If you don't already have a budget, creating one makes a world of difference when you're trying to set money aside.
1. Track your income and expenses for a month. There are many apps and tools that can help you do this, including the LMCU Budget Tool in online banking.
2. Set budgets using your monthly income and expenses. First, determine where your dollars have to go (groceries, utilities, transportation), then set budgets for the other things you spend money on (including emergency fund contributions).
3. Create a sub-savings account and an automatic transfer for your emergency fund. This means you won't have to think about it and will be less tempted to use the money for something else.
How do I save more?
While "spend less" is the easiest answer, it's not easy to do. Sticking with a budgeting app can highlight where you're spending more than you think, like on subscriptions you're no longer using.
For more tips on saving and other financial topics, Wallet Wisdom is our free library of interactive learning tools that helps you make sense out of dollars. You can even create a playlist customized around your personal goals. Visit LMCU.org/FinancialWellness to get started.
---
Save on TurboTax® and H&R Block® this tax season.
LMCU members can get special savings this tax season. Whether you file on your own with TurboTax or get help from an H&R Block tax pro, you're guaranteed to get your biggest possible refund. Visit taxservices.lovemycreditunion.org for offer details.
More ways to make the most out of HELOC.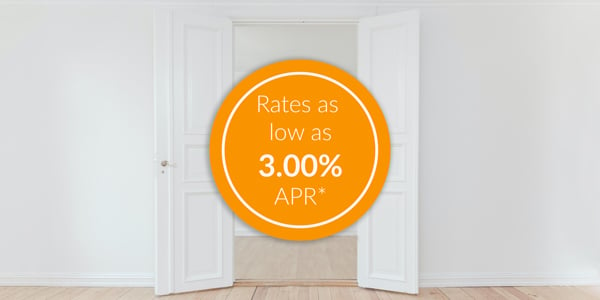 A home equity line of credit, or HELOC, has some unique advantages over loans. With ten years of interest-only revolving credit followed by a 15-year repayment period, it can be a great solution for some situations you may not have considered.
A HELOC is one way to consolidate high-interest debt. Plus, as you pay it off you will still have a low-rate line of credit to use if you run into unexpected expenses.
Using a HELOC can be a good alternative to student loans, whether for yourself, your children, or grandchildren. The rates are usually lower and the interest-only payment options give you flexibility.
Buying a boat or other large purchase.
With boat inventory struggling to keep up with demand, having to wait on a traditional loan could lead to someone else landing your dream boat. With a HELOC, you can offer cash.
*APR = Annual Percentage Rate. Best rate available to well qualified borrowers with under 80% Combined Loan to Value (CLTV). Assumes autopay from LMCU checking account. Your rate may be higher based on your specific CLTV, term, and credit score. Rates as of 1/3/22 and subject to change after account opening. HELOC rates are variable and based on the current index margin; rates will not exceed 12%. Home Equity loans are available for properties located in Michigan or Florida. Fees may differ in Florida. Terms, loan amount maximums, and other restrictions apply. Call or see branch for details. $5 membership required if not a member.
---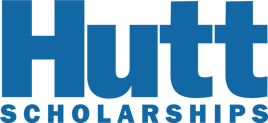 Check back in May for our Hutt Scholarship winners.
The 2021-2022 Hutt Scholarship entry deadline has passed, and our judges are currently reviewing all entries to determine the 20 scholarship recipients. Thank you to everyone who entered! Winners will be announced in the May newsletter, on social media, and on LMCU.org/Hutt.
---
Reading five books could win your child $100!
LMCU's Reading Month Contest returns March 1–31, challenging kids to read at least five books for a chance to win $100. Winners will be selected on April 15. Entry forms and details will be available soon at LMCU.org/Contests.
---
LMCU Financials
As of December 31 , 2021
Assets | $11,671,836,933
Loans | $7,557,510,859
Deposits | $10,147,059,255
Members | 516,220
Topics: Newsletters