Earn more. Pay less. Stay cool.
Learn what's happening at LMCU.
---
Congratulations to our Roots in Education grant recipients.
Throughout April and May, 415 Michigan and Florida teachers were nominated for LMCU's Roots in Education grant. Each year, the Roots in Education grant program awards $1,000 individual grants to 25 different teachers who embody a particular trait and make a positive impact on their students and school community. This year, we are celebrating teachers who are empowering.
The 25 empowering teachers have been selected, and each will be receiving a $1,000 grant to use towards anything that benefits the educational process. You can view the grant recipients at LMCU.org/TeacherGrant.
Congratulations to all of these wonderful educators and thank you for the important work you do every day.
Benefit from budgeting with an LMCU credit card.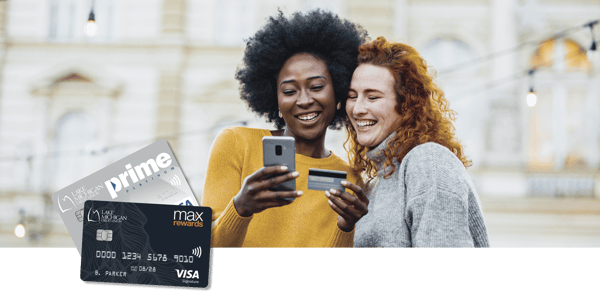 Our credit cards have features that make them a great tool to help you manage your budget, as long as you're careful and spend responsibly. Here are the top reasons why you should consider using your credit card to budget.
Capture every transaction automatically.
It can be a chore to manually track each transaction in your budget. Managing your budget with a credit card does the transaction recordkeeping for you. With our Max Rewards and Prime Platinum cards, you can view details about your spending in Online Banking or the LMCU app, making it simple to track your spending habits.
Get the most out of your rewards card.
Reward credit cards like our Max Rewards card give you cash back when you use them. By budgeting around use of your credit card, using your card more gets you more rewards. On average, LMCU members earn $190 through Max Rewards each year.*
Maximize your checking rewards.
LMCU's Max Checking can help you earn nearly $450 of interest a year** based on your daily account balance. By using your credit card instead of your debit card, you won't be drawing money out of your checking until you pay off your credit card. This means you'll have more money in your checking account throughout the month, which can help you earn more interest.
Build good habits and great credit.
By responsibly using your credit card for budgeting and paying off your card in full each month, you can improve your credit score.
If you're ready to start taking advantage of these benefits and already have a Max Rewards card, then simply start using it for your transactions instead of your debit card. If you don't have a Max Rewards card yet, you can easily apply for one online at LMCU.org/CreditCards.
For more on budgeting and responsible credit card use, visit LMCU.org/FinancialWellness.
*Based on members' average annual earnings. Your cashback earnings may vary. **Nearly $450 is earned at 3.00% Annual Percentage Yield (APY) on balances of $15,000. Rate as of 5/31/22 and subject to change after account opening. No minimum balance required. Interest not paid on balances over $15,000. Fees may reduce earnings. To earn 3.00% APY, some requirements apply. $5 membership required if not a member.
---
Meet Erin and Chad.

They were ready to build the home of their dreams and knew they wanted to finance it with Lake Michigan Credit Union. As long-time members, they were confident LMCU would take care of them and work with their builder to make everything seamless. Now, Erin and Chad are picking paint colors and enjoying the view from their new deck, all without a care in the world.
With housing inventory what it is, maybe you've been considering building your own place like Erin and Chad did. With LMCU, you can build your home with as little as 5% down* and combine land and construction financing with our one-time closing. Apply online at LMCU.org/Mortgage or call (844) 754-6280 today.
*For well-qualified borrowers in Michigan. Down payments in select Florida counties as low as 10%.
---
Come see why we're a Great Place to Work.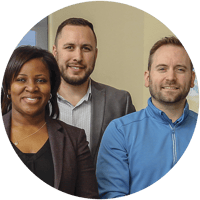 LMCU has been recognized by Forbes as a Great Place to Work* and one of the top-performing credit unions in the nation by S&P Global.**
We're currently hiring for positions in our branches, call center, and more! You bring the talent, and we'll bring new opportunities to excel in your career. We're looking for positive, member-focused individuals who can provide exceptional service to our members at many of our locations throughout Florida and Michigan.
Visit LMCU.org/Careers to learn more and apply.
*May 2022. **March 2021.
---

Ready for some renovation ideas? The Kalamazoo Parade of Homes takes place August 4–6 and 11–13. In-person tickets are on sale, and virtual tours are available for free. For more information, visit HBA of Western Michigan.
The Grand Traverse Area Parade of Homes takes place September 15–18. For more information, visit HBA of Grand Traverse Area.
---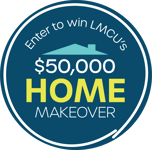 The sweepstakes winner will be announced soon.
The last day to enter the LMCU Home Makeover is July 8! Make sure to check LMCU's social media and LMCU.org in August when we announce the $50,000 winner.
Contest ends July 8, 2022. You can enter once per day for the duration of the contest. Entrant must be 18 or older and a Michigan or Florida resident. One-time entry using an LMCU ATM may become available during the sweepstakes. For a complete list of contest rules visit www.LMCU.org.
---
Fall Shred Your Stuff Days are coming soon.


LMCU Shred Days will return this fall. Check LMCU.org/Events closer to September for details.


---
Pay less for higher education just by being an LMCU member.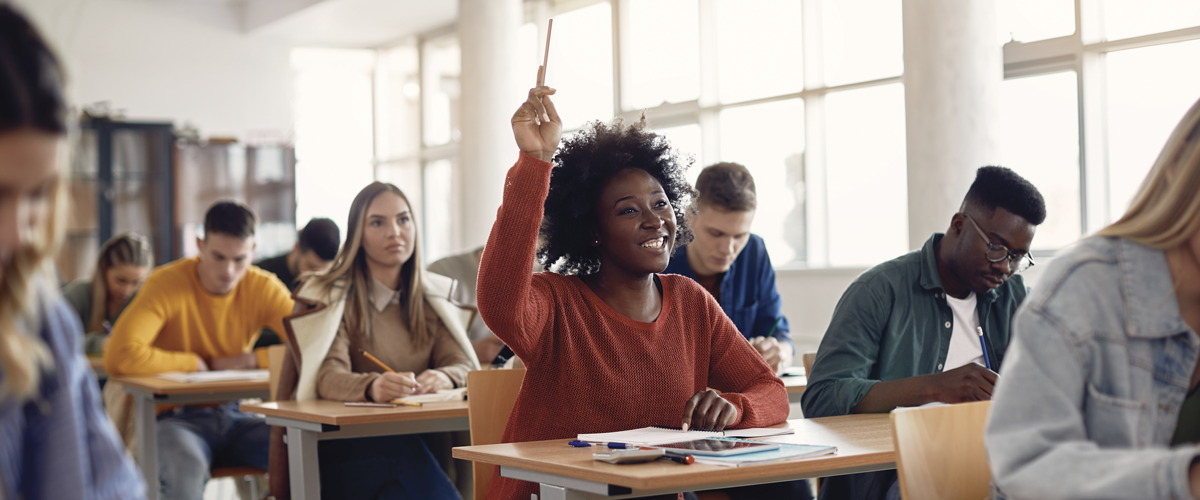 Whether you're a high school grad or looking to go back to school, LMCU members can take advantage of a 20% tuition discount from Davenport University and 25% discount from Point Park University.
Visit LMCU.org/MemberPerks for more information.
---

Don't miss LMCU Nights with the Whitecaps.

Join us for exclusive member nights at LMCU Ballpark to cheer on the West Michigan Whitecaps with fellow members, neighbors, and friends.
Exclusive LMCU member ticket packages include a discounted ticket, a $5 Whitecaps gift card, early entry, and more! To purchase tickets, log in to Online Banking and select "Whitecaps Member Night Tickets" under Quick Links. Tickets are limited and based on availability. See you at the ballpark!
---


Our Band Together campaign is coming in October.
Our annual Band Together campaign is launching in October this year to raise funds in support of more than a dozen Michigan and Florida hospitals. LMCU matched the first $15,000 in donations and all together our staff, members, and community raised $75,000 for kids' care in our communities. Stop by your local branch to learn more and watch for details in our next newsletter.
---
Lace-up your shoes for the 20th annual LMCU Bridge Run.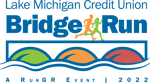 Whether you're a power walker, novice runner, or just finished your 10th marathon, you'll fit right in at the LMCU Bridge Run. The 5k run/walk and 10-mile run weave through downtown Grand Rapids on Sunday, September 18. Free training advice is available, and LMCU members receive a $5 discount by using code LMCUMEMBER during registration. Reserve your spot at the starting line today at TheBridgeRun.com.


---
From comfy seats to car seats, Lake Michigan Insurance Agency has your home and auto covered.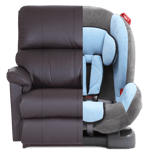 You could be sitting pretty with an extra $650* in your pocket by bundling your home and auto insurance. Already have insurance elsewhere? Switching to LMIA is easy — just send us your current policy and our experienced agents provide you with a competitive quote showing just how much you'll save.
Lake Michigan Insurance Agency is not currently contracted to offer personal insurance in Florida.
*$650 savings based on average customer savings who bundle home and auto. Your actual savings may vary.


---

Thanks for helping make this playground build possible.

Play is an important part of a child's development. Thanks to members like you, we were able to partner with the YMCA of Greater Grand Rapids and Sinclair Recreation to fund and build an early childhood center playground located at the 415 Franklin building in Grand Rapids' Madison Area.
Volunteers gathered on May 2 to prepare the site and help build a colorful new playground structure. The playground benefits the children who live, learn, and worship in the 415 Franklin building. The building includes the YMCA Jacquline Baber-Bey Early Childhood Center, Early Learning Childhood Collaborative classrooms, affordable family apartments made possible by ICCF, and the Franklin Campus of Madison Church.
This playground build is the fifth playground LMCU has had the pleasure to be involved with. Thank you to all the volunteers who helped make it a success!
---
LMCU Financials
As of May 31 , 2022
Assets | $12,158,639,217
Loans | $8,224,572,474
Deposits | $10,594,914,779
Members | 528,377
Topics: Newsletters