Earn more. Pay less. Summer Bliss.
Learn what's happening at LMCU.
---

$50,000 home makeover deadline extended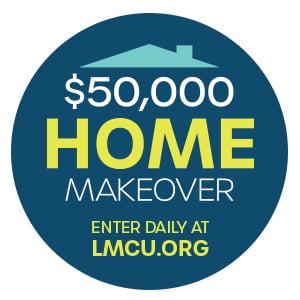 Exciting news! The deadline to enter our $50,000 home makeover has been extended to July 9 for more chances to win!Enter
now for a chance to make those home renovations you've been dreaming of. Use the money to install an in-ground pool, build a backyard kitchen, go back to school, get out of debt, or take a much-needed getaway. The deadline has been extended to July 9, 2021 and anyone can win.
Enter daily at LMCU.org.
Good luck!
*Contest ends July 9, 2021. You can enter once per day for the duration of the contest. Entrant must be 18 or older and a Michigan or Florida resident. One-time entry using an LMCU ATM may become available during the sweepstakes. For a complete list of contest rules visit LMCU.org.
---
Big financial decisions.
Are wedding bells in your future? Here are the top four things you should discuss with your future spouse to get your finances ready to walk down the aisle.


1. Your current debt.
It's critical to review the status of you and your partner's debt. Take a look at the full picture including any student loans. credit card, auto loans, mortgages or other debts. Decide together how you want to tackle that debt before you tie the knot.


2. Your budgeting strategy.
They say you're either a spender or a saver and that they tend to marry one another. But no matter your money habits, be sure to set an agreed-upon budget and review it monthly. Total up all your income and decide what percentage you want to spend on things like housing, cars, gas, food and all others. Keep an open line of communication on your spending.


3. Checking and saving account management.
Another big point of conversation will be if you want to share a checking/savings account or keep them separate. And if you do choose to keep them separate, who will pay for what expense? Knowing this ahead of time will help keep bills paid on time. The great news is no matter what option you choose LMCU offers free, no fee checking accounts and member-to-member transfer options.


4. Housing — make it your own.
Deciding where to live is a big discussion for any couple. Depending on your situation you may be strategizing how you want to save for a down payment, or if one partner is already a homeowner, if that's the house you'll make a home together. For many couples, this will be their first time buying a home and LMCU offers down payment options with as little as 3% down.*
Before you cut the cake, visit LMCU.org to explore checking account, mortgage or debt consolidation solutions. Or stop by your local branch.
*For well-qualified buyers.
---
Join the Fun! Special Nights at LMCU Ballpark.
Warm weather means the return of baseball, hot dogs, and cheering on your favorite team…and special discounts for LMCU members.
To help make your summer even more fun, we are pleased to announce that as a valued LMCU member, you will soon be able to use your LMCU Max Rewards or Prime Platinum credit card or LMCU debit card to get a special discount on tickets and a food and beverage voucher for LMCU nights at the Ballpark! It's our way of giving you more value to your membership and making your summer fun even more affordable. Watch our website and a special member email for more details.
---
LegalShield®.
Protect your family with affordable legal services.
Get help handling renter-landlord disputes, divorce proceedings, car accident fees and points, and much more.
Members receive a 25% discount for access to legal advice and local attorney representation for only $18.95/month.
To learn more, visit LMCU.org/MemberPerks.
---
Parade of Homes is coming soon.
If you are considering building your next home or renovating, check out a Parade of Homes near you. Peek inside the most beautiful, newly constructed homes in Michigan. These self-guided tours feature work from some of the area's best custom home builders.
HBA of Southeastern Michigan
June 1–30
FREE event. Pick up your FREE HBA of Southeastern Parade Magazine at an LMCU Southeastern Michigan branch.
Lakeshore HBA Parade of Homes
June 10–12
Tickets are $15 if purchased at the home, at Lakeshore HBA, or online. $10 if purchased at an LMCU Lakeshore branch ($5.00 discount). Children 13 and under are free.
The Home Builders Association of Greater Grand Rapids Spring Parade of Homes
June 4–12
Fridays and Saturdays | 1 p.m. to 9 p.m.
Monday – Thursday | 4 p.m. to 9 p.m.
LMCU members and non-members save $5 when you purchase tickets at any of our LMCU greater Grand Rapids or Lakeshore branch locations.
$10 - Tickets purchased at LMCU Grand Rapids and Lakeshore branches.
$15 - Tickets purchased at parade homes.
Tickets for children under 12 are FREE.
For more information visit myGRhome.com.
---
Rates as low as 3.00% APR* make your upgraded home office a reality.
If your kitchen is working as an office, school, and…a kitchen — a home equity loan from Lake Michigan Credit Union can make your new, improved office space a reality. With our low rates starting at 3.00% APR,* plus $0 fees, now's the time to take that step — into that new home office, or maybe a renovated kitchen or bigger deck, so you can make your life at home fit just right.
To learn more, visit HomeEquity.LMCU.org, call (844) 301-8899, stop by your local branch or schedule a virtual appointment at Scheduling.LMCU.org.
*APR = Annual Percentage Rate. Best rate available to well qualified borrowers with under 80% Combined Loan to Value (CLTV). Assumes auto-pay from LMCU checking account. Your rate may be higher based on your specific CLTV, term, and credit score. Rates as of 5/3/21 and subject to change after account opening. HELOC rates are variable and based on the current index margin; rates will not exceed 12%. Home Equity loans are available for properties located in Michigan and Florida. Fees may differ in Florida. Terms, loan amount maximums, and other restrictions apply. Call or see branch for details. $5 membership required if not a member.
---
Make your summer road trips even more rewarding with 3% back on gas.**
Planning your summer road trip getaway? Don't forget to pack your Max Rewards credit card to earn 3% back on gas when you're filling up along the way. Plus 2% back at restaurants*** and on groceries (s'mores anyone?) and 1% back on everything else.
Apply today at LMCU.org/CreditCards, call (844) 301-8899, or stop by your local branch.
**Up to $500. ***For the Signature Card
$5 membership required, if not a member.
---
See why we're the best and the brightest.
We are ranked as one of the Best and Brightest® Companies to Work for in West Michigan.**** And we're growing our branches in Southwest Florida, too. We've also been recognized as a top-performing credit union in the nation by S&P Global.†
With so many companies going through changes, maybe it's time for a change of scenery. You bring the talent, drive, and skills, and we'll bring the breath of fresh air.
Now hiring tellers, member service representatives, and call center specialists! We're looking for positive, customer-focused individuals who can provide exceptional service to our members at our Michigan locations! Enjoy a rewarding, professional environment where you'll be encouraged to innovate and excel.
Visit LMCU.org/Careers to learn more.

****West Michigan's Best & Brightest Companies to Work For, April 2021. †S&P Global, March 2021.
---
Now's your chance to own your own backyard and say goodbye to renting.
With interest rates still at historical lows, now might be the time to make owning your first home a reality. With a few simple steps, you could be well on your way to owning your own walls, backyard, home gym, and more. Lower interest rates mean you have more buying power when it comes to finding that just-right home and, if you're pre-qualified for a mortgage, you can get there even sooner.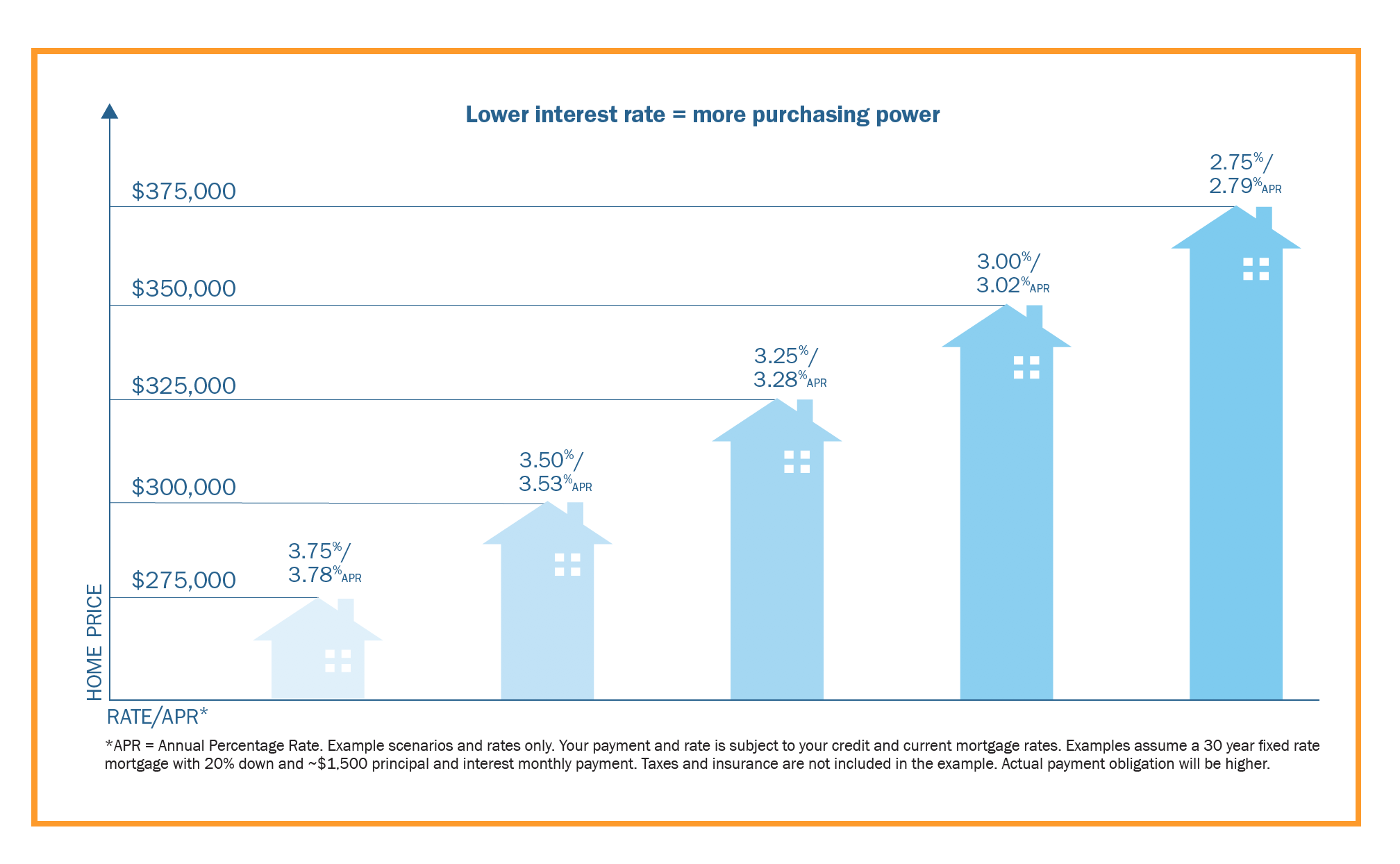 At LMCU, we will work with you to help make your new address a reality by exploring several options available to new homeowners, including:
0-3% down payment options**
Variety of terms to fit your budget
Down payment assistance programs***
Save 0.125% off your interest rate with our MaxMortgage discount****
Plus, with LMCU, you'll pay less on your closing costs compared to traditional banks. Make a little history of your own and open the door to your new address by connecting with one of our friendly mortgage loan officers to get pre-qualified today at LMCU.org/Mortgage or by calling (844)754-6280.

**For well qualified borrowers. ***Down payment assistance programs vary by state and eligibility requirements. Contact your Loan Officer to learn more. ****To receive MaxMortgage discount, mortgage payment must be an automatic payment that comes from an LMCU checking account with an ACH deposit.
---
LMCU Financials
As of April 30, 2021
Assets -$10,318,500,944
Loans -$6,625,446,506
Deposits -$8,842,171,701
Members - 498,079
Topics: Newsletters