Earn more. Pay less. Take time.
Learn what's happening at LMCU.
---
Annual Meeting Notice.
The Annual Meeting of Lake Michigan Credit Union will be held on Monday, April 25 at 4:00 p.m. The meeting will be at LMCU's Corporate Office located at 5540 Glenwood Hills Parkway SE, Grand Rapids, MI. Members are required to RSVP by April 11 to Samantha.Taylor@LMCU.org in order to attend. Walk-in attendees will not be permitted. Social distancing procedures will be observed and all attendees will be required to wear a mask. In accordance with the Credit Union's bylaws, the Secretary hereby submits the following election notice: Four Board of Director's terms of office will expire at this meeting. The four incumbent Directors have been nominated to serve additional terms of three years. They are Gretchen Tellman, Dave Bardolph, Tim Gortsema, and Bob White.
Your child could win $100 by reading five books this month.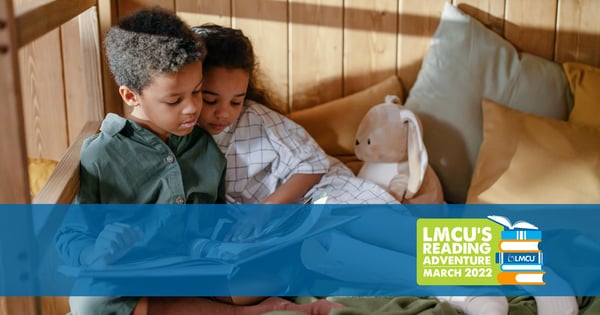 LMCU's Reading Adventure has officially kicked off, celebrating National Reading Month by challenging kids 12 years old and younger to read five books during the month of March. Submit an entry form at LMCU.org/Contests or drop it off at your nearest branch by March 31. Each branch will draw one winner on April 15 for the $100 prize.
Ready, set, get reading!
---
Avoid the rent trap.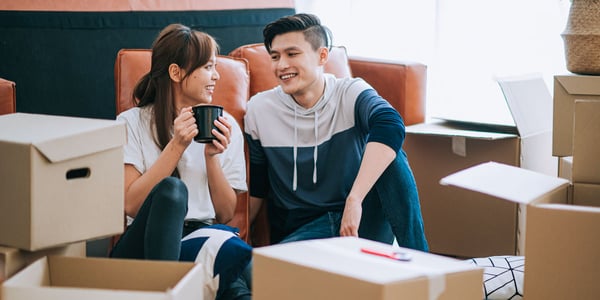 If you're renewing your lease or looking for a new place to rent this year, you will likely see a spike in what you pay each month. 2021 was a record year for rent growth, with it rising 17.8% nationally.* That is a huge increase considering annual rent growth between 2017–2019 averaged 2.3%.* With this rise in rent, you need to be more careful than ever not to get stuck in the rent trap.
What is the rent trap?
The rent trap is when you're paying so much of your income in rent you struggle to save enough for a down payment to purchase a home. If a large portion of your income is going to your landlord, being able to buy a home can feel impossible, especially if you have other expenses like student loans or credit card debt. You could find yourself paying much more for rent than you would a mortgage.
How do I avoid the rent trap?
There's good news: Saving enough to buy a home may not be as impossible as you think. A report from the Urban Institute found that three out of four people believe more than 5% is required for a down payment.** At LMCU, we offer financing with as little as 0–3% down,*** industry-low closing costs, and a member-only MaxMortgage discount that gets you an additional 0.125% off your interest rate.****
Leave the world of rising rent behind and connect with one of our expert loan officers today at LMCU.org/Mortgage or (844) 754-6280. Don't forget to ask about our MaxMortgage discount.
*Apartment List National Rent Report. Apartment List, January 6, 2022.
**Barriers to Accessing Homeownership. Urban Institute, September 2018.
***For well-qualified borrowers.
****Mortgage payment must be an automatic payment that comes from an LMCU checking account to receive the MaxMortgage discount.
---
Don't let inflation deflate your dream renovation.
Inflation is causing high prices across the U.S. economy, and that may have you rethinking that renovation you had planned this spring. Before you put your plans on hold, here are some ways to offset inflation and make that renovation a reality.

Start planning now.
Reach out to contractors and start getting quotes. Contractors are seeing a lot of business lately, so it's important to get a variety of estimates. Taking the time to find the right contractor at the right price will save you money. When you find the right contractor, you can then look ahead and find a time when they can complete the work.

Shop around.
Keep your eye out for sales on things like appliances and other materials you need. Stores will often price match identical or sometimes even similar materials. Consider using refurbished or reclaimed materials that can save you money and still have the look and quality you want.
Divide it into stages.
To help control costs during a time of high inflation, you may need to delay some elements of the renovation or dial back the scope. Focus on materials or appliances that aren't currently being hit hard by inflation and plan on finishing the other elements when prices are more reasonable, or you find a good sale. A new stove or refurbished countertops can make your kitchen feel new and refreshed, even if the flooring and cabinets come later.

Consider opening a HELOC.
With your renovation possibly being spread out over a larger time frame, a flexible line of credit can get you the money you need when you need it. A home equity line of credit lets you borrow and spend just as easily as using a credit card, but without the high interest rates — LMCU's HELOC rates start as low as 3.00% APR.*
Learn more and apply for a HELOC at HomeEquity.LMCU.org.
*APR = Annual Percentage Rate. Best rate available to well-qualified borrowers with under 80% Combined Loan to Value (CLTV). Assumes autopay from LMCU checking account. Your rate may be higher based on your specific CLTV, term, and credit score. Rates as of 2/1/22 and subject to change after account opening. HELOC rates are variable and based on the current index margin; rates will not exceed 12%. Home Equity loans are available for properties located in Michigan or Florida. Fees may differ in Florida. Terms, loan amount maximums, and other restrictions apply. Call or see branch for details. $5 membership required if not a member.
---
Auto Loans starting at 1.99% APR.**
Low interest rates turn every ride into a joyride. Whether you've finally accepted your minivan fate, or you just want every highway to feel like home, we can help. We offer auto loans that have a variety of term lengths at competitive rates to get you on the road faster.
To learn more, visit LMCU.org/Auto or call us at (844) 301-8899.
**APR=Annual Percentage Rate. Rates as of 2/1/22 and subject to change and includes a $15 loan servicing fee. Lowest rate featured applies to credit score of 780 or above. Subject to credit and income qualification. Your rate may be higher depending on your credit history, loan purpose, amount, term and vehicle year. Featured auto rate is based on 2015 or newer model year and a 36 month term. $5 membership required if not a member.
---
You'll love working here!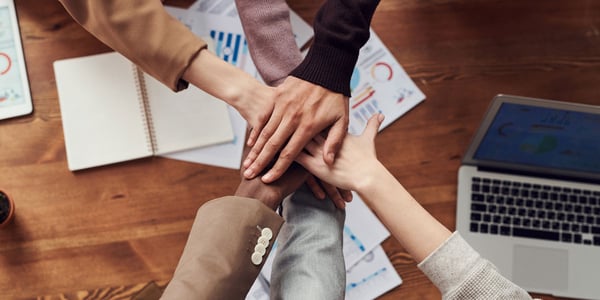 We're hiring! We're looking for positive, customer-focused individuals who will provide exceptional service to members at our West Michigan, Southeast Michigan, and Southwest Florida locations. Enjoy a rewarding, professional environment where you'll be encouraged to innovate and excel. Find out why we're one of the Best and Brightest Companies to Work For® in the nation*** and one of the best credit unions in the country.****
***National Association for Business Resources (NABR), January 2022.
****S&P Global, March 2021.
---
LMCU Financials
As of January 31 , 2022
Assets | $11,667,510,575
Loans | $7,610,543,233
Deposits | $10,118,252,089
Members | 518,619
Topics: Newsletters