Earn more. Pay less. Gather together.
Learn what's happening at LMCU.
---
ATTENTION: All LMCU locations will be closed November 11 and November 25.
---
"When LMCU told me how much I could save, I almost fell out of my chair."
Meet Joe.
Joe's car is very important to him. When he had to purchase a new vehicle the same day, he knew he probably wasn't getting the greatest loan rate. Later he stopped into his local Lake Michigan Credit Union branch to see if they could help him with a better rate. Joe said, "I wanted to hug the branch manager when she told me how much money LMCU could save me every month. I've been a member of LMCU for over 10 years, and I knew they'd take care of me."
With rates as low as 1.99% APR,* refinancing your auto loan with LMCU can save you hundreds, or even thousands, over the life of your loan.
Be sure you're taking the path less expensive by refinancing your auto at LMCU.org/Auto or stopping by your nearest branch. Get started today.
Joe is an LMCU Member and was compensated for his participation. *APR = Annual Percentage Rate. Rate as of 9/1/21. Rate subject to change and includes a $15 loan servicing fee. Best rate available to well-qualified borrowers with a credit score of 780 and above on 2014 or newer model years. Your rate may be higher depending on your credit history, loan purpose, amount, term, and vehicle year. Subject to credit and income qualification. $5 membership required if not a member.
---

Now accepting applications for the Hutt scholarship!
LMCU was founded as Grand Rapids Teachers Credit Union, so we've got a soft spot for education. Our annual Lloyd F. Hutt Scholarship program provides 20 high school seniors with a $2,000 college scholarship each.
Applicants are asked to write an original essay that explores a designated topic. This year's topic is, "Tell us about the you of today, and what we can expect to see in the you of tomorrow." Essays will be evaluated by a panel of independent judges, with emphasis placed on passion for the topic, creativity, clarity, and originality.
The entry deadline is January 31, 2022. Interested high school seniors must complete an application online at LMCU.org/Hutt. Winners will be announced in May 2022.
---
Meet Gary and Joanne
They bought a home that needed renovations and started with their first project…and then another…and then another. They are longtime LMCU members and were thrilled to get a Home Equity Line of Credit ("HELOC") with LMCU to manage the process of making their forever home just right. Gary stops in regularly at his local branch and says, "The team at LMCU is always glad to see me and makes me feel like I belong there."
Maybe you've been thinking about what you'd like to do in and around your own home, like Gary and Joanne. Now is a perfect time to get started, because home values have gone up, while home equity rates have come down. With rates as low as 3.00% APR,* now's the time to take that step — into that home office, renovated kitchen, or extra living space you need to make life at home fit just right.
$0 closing costs (in most cases)**
$0 annual fee
Fixed rate Home Equity loan option is also available
Get started at HomeEquity.LMCU.org or stop by your local branch.
Gary and Joanne are LMCU members and were compensated for their participation. *APR = Annual Percentage Rate. Best rate available to well qualified borrowers with under 80% Combined Loan to Value (CLTV). Assumes autopay from LMCU checking account. Your rate may be higher based on your specific CLTV, term, and credit score. Rates as of 9/1/21 and subject to change after account opening. HELOC rates are variable and based on the current index margin; rates will not exceed 12%. Home Equity loans are available for eligible properties located in Michigan or Florida. Fees may differ in Florida. Terms, loan amount maximums, and other restrictions apply. Call or see branch for details. $5 membership required if not a member. **If home value is not available through LMCU's Automated Valuation Model, an appraisal may be required. Certain unique property acquisitions including inherited or newly constructed homes may require full title. NMLS #442967. Equal Housing Lender.
---
Santa Squad is coming to town December 1.
LMCU's annual Santa Squad initiative focuses on giving back to our communities, with special events planned throughout the month of December.
Starting December 1, you can keep up with our Santa Squad festivities by visiting LMCU.org/SantaSquad or following our social media pages.
---
LMCU Night with the Griffins is coming.
Join us for a night of rousing AHL hockey action with our own Grand Rapids Griffins at Van Andel Arena on Saturday, February 4, 2022! This annual event offers LMCU members discounted upper and lower bowl ticket pricing and a free t-shirt to commemorate the occasion.
New this year, tickets will be available for purchase online only beginning November 22, 2021. LMCU branches will not have any physical tickets for sale.
For more details and to purchase tickets, visit LMCU.org/MemberPerks.
---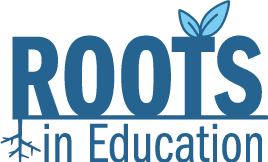 Roots in Education grant nominations are in review!
In September, teachers in Michigan and Florida were nominated for LMCU's Roots in Education grant. Twenty-five of these teachers will be awarded a $1,000 grant. This grant can help classroom teachers with anything that benefits the educational process.
Nominations are currently being reviewed, and grant recipients will be selected and notified in late November. Follow LMCU's social media pages to see which 25 teachers will be receiving a Roots in Education grant.
---
Smarter smart phone budgets.
Save on your wireless budget with an exclusive 5% discount on no-contract wireless plans with Tracfone®. Plus, members get an exclusive 10% off devices $99 and up now through December 31, 2021 with promo code CUSG10.
Visit LoveMyCreditUnion.org and start saving on your wireless today.!
---
Don't forget!
Medicare open enrollment is October 15–December 7.
Open enrollment is the only time you're able to make any changes to your plan for the year 2022. Let Lake Michigan Insurance Agency be your helpful guide and agent so we can review your current plan and share the new 2022 plans that are available.
Learn more or schedule an appointment at LMCU.org/Insurance, email us at Medicare@LMCU.org, or call us at (866) 603-2864.
---
See why we're the Best and the Brightest.
We are ranked as one of the Best and Brightest Companies to Work for.* We've also been recognized as a top performing credit union in the nation by S&P Global.** But, ask any LMCU team member what it's like to work here, and they'll tell you it feels more like a family than a financial institution.
Now hiring tellers, member service representatives, and more. We're looking for positive, customer-focused individuals who can provide exceptional service to our members at select locations in Southwest Florida, Grand Rapids, Southeast Michigan, and on the Lakeshore. Enjoy a rewarding, professional environment where you'll be encouraged to innovate and excel.
Visit LMCU.org/Careers to learn more.
*Best and Brightest Companies to Work for in West Michigan, 2021, and Best and Brightest Companies to Work for in Detroit, 2020. **S&P Global, March 2021.
---
Make your Black Friday shopping more rewarding.
Max Rewards Visa
Stretch your Black Friday budget further with 3% cash back on gas (up to $500 per month), 2% on groceries, and 1% on everything else. Qualify for a Signature Max Rewards Visa card and you'll get 2% back on restaurants and dining services, too. Apply at LMCU.org/CreditCards, call (844) 301-8899, or stop by your local branch.
---
Refinancing with LMCU helped get rid of our PMI* and saves us $200 every month, which equals $36,000 over the life of the loan
Meet Lauren
She's one smart cookie. She and her fiancé are saving for their wedding. Getting a better rate on her home mortgage is going to save them thousands over the life of their loan, and they're pretty excited about the financial flexibility it brings, too. Lauren also has a credit card and auto loan with LMCU and says,
"With LMCU, I feel like they work for me rather than themselves."
Take a cue from Lauren. With mortgage rates as low as 2.375%/2.505% APR,** now is your time to save on refinancing your mortgage and gain some flexibility to help reach your financial goals. If your current mortgage rate starts with the number 3, 4, or higher, don't miss out on this historic time to refinance.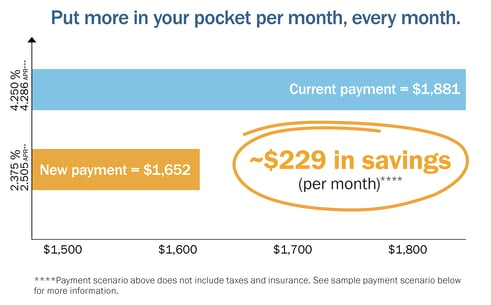 By refinancing your home, you can:
Lower your monthly payment
Pay off your mortgage faster with less interest by reducing your loan term
Consolidate high-interest debt (like student loans and credit cards)
Put your equity to work to make your home renovations a reality
Plus, with LMCU you'll pay less thanks to our industry-low closing costs, helping you realize your savings sooner.
Find out how much you could be saving with a free mortgage review. Connect with our friendly loan officers at (844) 754-6280, visit LMCU.org/Mortgage, or stop by your local branch.
Lauren is an LMCU member and was compensated for her participation. *PMI=Private Mortgage Insurance. **APR = Annual Percentage Rate. 15-year mortgage. Fixed refinance rate. Rates as of 8/20/2021 and are subject to change. Rate quoted assumes MaxMortgage discount. Your rate may vary depending on your specific credit terms and property analysis. Based on 75% LTV with a loan amount of $250,000 2.505% APR, you will pay 180 payments of $1,652.30 at an interest rate of 2.375%. ***Second scenario another 15-year fixed mortgage. Based on 75% LTV with a loan amount of $250,000 4.2856% APR, you will pay 179 payments of $1,881.24, and 1 payment of $1,879.70 at an interest rate of 4.25%. Payments do not include amounts = for taxes and insurance premiums. If required, your payment may be higher. ARMs available. Rates may vary for ARMs. Payment scenarios and rates featured assumes minimum credit score of 720. $5 membership required if not a member.
---
LMCU Financials
As of September 30 , 2021
Assets -$10,677,149,340
Loans -$6,888,204,630
Deposits -$9,162,094,400
Members -510,099
Topics: Newsletters