Earn more. Pay less. Save time.
Learn what's happening at LMCU.
---
FRAUD ALERT: LMCU will never call and ask for your multi-factor authentication code, account number, or online banking password. If a caller asks for these details, hang up and contact LMCU at (800) 242-9790 to report this suspicious activity.
---
Congratulations, Sandy!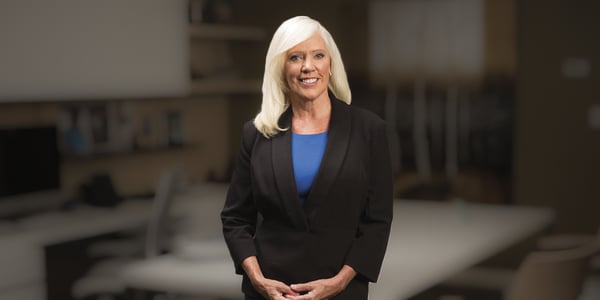 LMCU President/CEO, Sandy Jelinski, was recognized by the Grand Rapids Business Journal as one of the 200 most powerful business leaders in West Michigan. We are
thankful for Sandy's vision, dedication, and leadership that has helped LMCU grow and allowed our members to earn more when they save and pay less when they borrow.
---
Help us support those affected by Hurricane Ian.

Our hearts and thoughts are with our members, staff, and the communities impacted by Hurricane Ian. LMCU is matching the first $20,000 in donations to the American Red Cross for their Hurricane Ian disaster relief response.

You can donate through LMCU's Red Cross donation page, by using the quick link in LMCU's Online Banking, or by visiting your local branch. Thank you in advance for your generosity.
Our new Sterling Heights branch opens October 31.

Our newest Michigan branch, located in Sterling Heights, is opening on October 31. We will have multiple options for servicing you, including drive-thru banking. We look forward to seeing you! Located at 35653 Dodge Park Rd.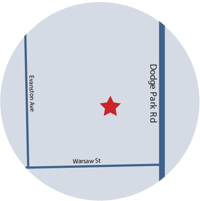 ---
The Lloyd F. Hutt Scholarship program
is kicking off soon.
LMCU was originally founded as Grand Rapids Teachers Credit Union, so we have a soft spot for education. Our annual Lloyd F. Hutt Scholarship program provides high school seniors with the opportunity to win one of twenty $2,000 college scholarships.
Applicants are required to submit an original essay answering a thought-provoking prompt. Winning essays are selected by a panel of independent judges.
This year's Hutt Scholarship program launches in early November. Check LMCU.org/Hutt for details, along with this year's essay prompt.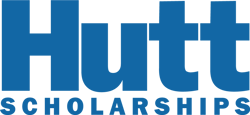 ---
When is the best time to purchase a home?
On a recent episode of LMCU's Wallet Wisdom podcast, hosts Brett and Lo were joined by LMCU Senior Vice President of Mortgage, Eric Burgoon. The three discussed the current housing market and what factors homebuyers should consider when getting a mortgage.
Brett: What could a decision-making process be for someone thinking of buying a home?
Eric: It's difficult to time the market, whether that's the stock market or mortgage rates. Rates are still low historically, so it's still a great time to buy. If you want to try to maximize your savings, though, the 30-year fixed mortgage rates typically follow the 10-year treasury rate, so that's one thing you can watch. The other big factors are recession and inflation. If you think recession is the prevailing topic, that will likely drive rates lower. Inflation, the opposite.
Brett: When the Fed raises rates, how does that trickle down into mortgage rates?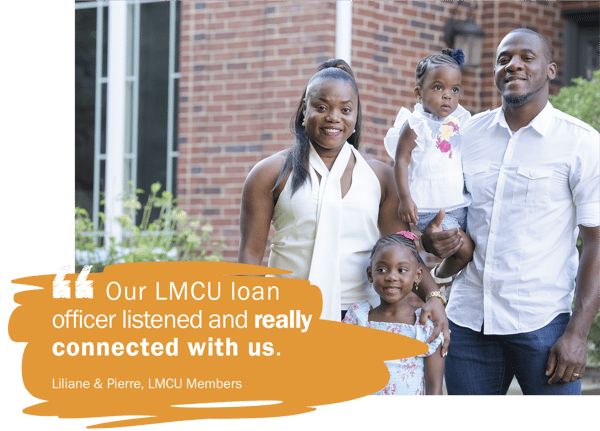 Eric: The Fed rate and mortgage rates are different. Fed rates do effect mortgages, but they're not directly tied together. Mortgage rates are based on long-term expectations, so oftentimes when there is an expected Fed rate hike, the mortgage rate factors that in already. You may think Fed rates increasing means higher mortgage rates, but if the rate hike ends up being a little bit lower than expected, mortgage rates may rally and come down.
Brett: What other mortgage products or strategies may have advantages in this market?
Eric: The big trend we've seen lately is adjustable-rate mortgages, or ARMs. ARMs are 65% of the new applications we're seeing. As fixed rates have gotten up closer to 6%, you can still get around 4% with an ARM. The rate with an arm is actually fixed for the first initial period. For example, a seven-year ARM will have a fixed rate for seven years. If you think you may move or refinance in seven years, it can be a great way to build up substantial savings. After the fixed-rate term, your rate will adjust with the market. Whether an ARM is right for you can depend on your situation. I think working with your LMCU loan officer is the best way to do it. They can advise you, run scenarios for you, and tell you which way works best for you.
Lo: If I'm coming in to do a mortgage, what three things should I keep in mind?
Eric: The first is your time horizon and how long you plan on being in the home. The second is to make sure you have your financial situation in order and your credit and job history together. That'll make the process go much more smoothly. And number three: tell us about your house! Our lenders want to know why you're buying the house and what you want to do with it. It should be fun. We'll take care of the financing, but we always want to know about your personal situation and what you're doing.
Whether you're interested in an adjustable-rate mortgage, a construction loan, or any other LMCU mortgage solution, connect with our mortgage experts by visiting LMCU.org/Mortgage or calling (844) 754-6280.
Want more Wallet Wisdom? Listen to the full episode for more on mortgages (and find out if Eric wins Are You Smarter Than the Show Trivia!) and be sure to subscribe to the Wallet Wisdom podcast on your podcatcher of choice for 30 minutes of financial insights and fun, every month.
The information provided above is general education in nature, and is not intended to be accounting, legal, tax, investing, or financial advice about individual circumstances. Consult an appropriate professional regarding your specific situation.
Our 2022 $50,000 winner has been chosen!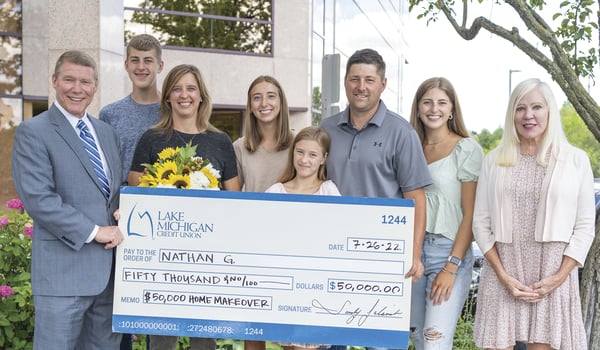 Congratulations to Nate from Holland, Michigan! Out of more than 1.2 million total entries, he was selected for the $50,000 Home Makeover Giveaway grand prize.
"This means so much to me and my family," Nate said. "We've been LMCU members for several years. One of the things we want to do with the money is to give back — hopefully, this can bless some other people as well."
Thank you to everyone across Michigan and Florida who entered the $50K Home Makeover Giveaway and made it our largest ever.
Pictured left to right: Don Bratt (CMO, LMCU), Nate (winner) with family and Sandy Jelinski (CEO/President, LMCU).
---
Santa Squad is coming to town on December 1.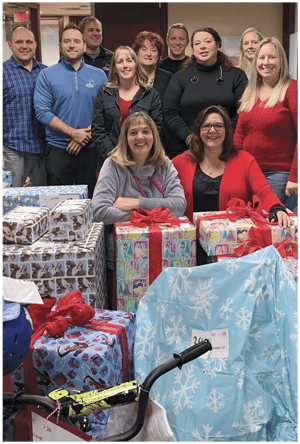 LMCU's annual Santa Squad initiative focuses on giving back to our communities, with special events planned throughout the month of December. It's a time of year our employees and members can spread some ho ho ho-liday cheer!
Starting December 1, you can keep up with our Santa Squad festivities by visiting LMCU.org/SantaSquad or checking our social media pages.
---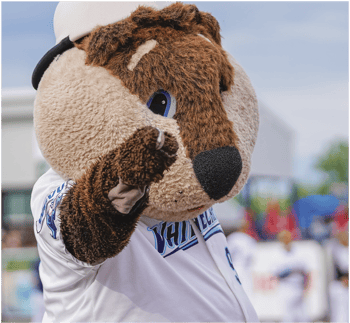 Thank you for a fantastic Whitecaps season!
The 2022 West Michigan Whitecaps season ended with the 'Caps finishing 72–59 overall. LMCU members ordered over 3,200 discounted tickets to attend the games at LMCU Ballpark, including four special LMCU Member Nights.
We are thrilled to continue our partnership with the Whitecaps, and we can't wait to see you back at the ballpark next spring for another great season of baseball. Go 'Caps!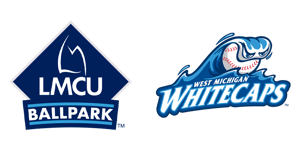 ---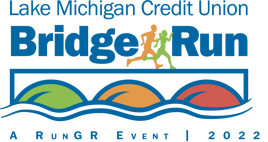 The 20th annual LMCU Bridge Run has crossed the finish line.
Thanks for running with us! The streets of downtown Grand Rapids were filled with over 2,350 participants and volunteers last month for the 2022 LMCU Bridge Run. Thank you to all the members and volunteers who joined us in Grand Rapids and virtually for this annual health-promoting event. We can't wait to run with you next year!
---
Don't forget! Medicare open enrollment is October 15 – December 7.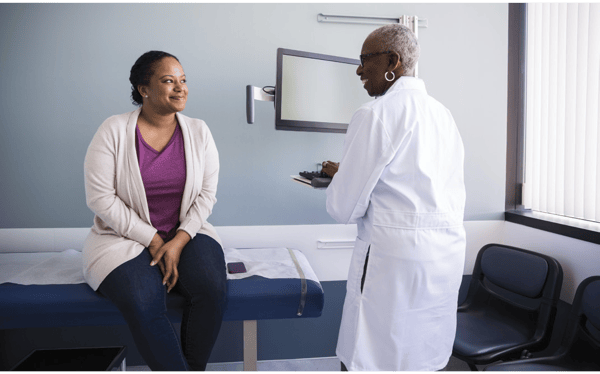 Open enrollment is the only time you're able to make any changes to your plan for the year 2023. Let Lake Michigan Insurance Agency be your helpful guide and agent. We'll review your current plan and compare it with the new 2023 plans that are available.
Learn more or schedule an appointment at LMIAInsurance.org, email us at Medicare@LMCU.org, or call us at (866) 603-2864.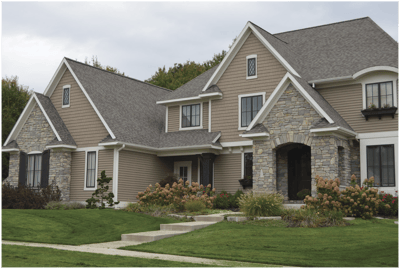 Visit the Grand Rapids Parade of Homes this fall.
The Home Builders Association of Greater Grand Rapids is holding its fall Parade of Homes October 7-15.
LMCU members and non-members save $5 when purchasing tickets at any of our LMCU greater Grand Rapids or Lakeshore branch locations.
$10 | Tickets purchased at LMCU Grand Rapids and Lakeshore branches.
$15 | Tickets purchased at parade homes.
Tickets for children under 12 are FREE.
For more information, visit myGRhome.com.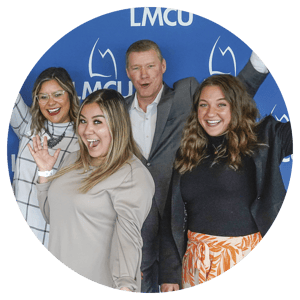 You'll love working here!
We're hiring! We're looking for positive, customer-focused individuals to provide exceptional service to members at our West Michigan, Southeast Michigan, and Southwest Florida locations. Enjoy a rewarding, professional environment where you'll be encouraged to innovate and excel.
Find out why we're one of the Best and Brightest Companies to Work For® in the nation* and one of the best credit unions in the country.**
*National Association for Business Resources (NABR), January 2022.
**S&P Global, March 2022.
Save on your wireless bill, and get cash rewards with an exclusive deal from Xfinity or Spectrum mobile. Visit
LMCU.org/MemberPerks
to learn more.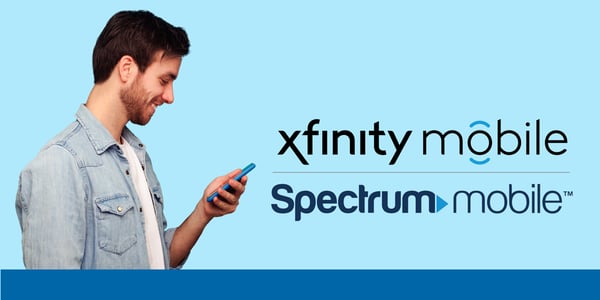 ---
LMCU Financials
As of August 31, 2022
Assets | $11,825,108,105
Loans | $9,036,328,937
Deposits | $10,239,317,408
Members | 538,317
Topics: Newsletters