Earn more. Pay less. Keep growing.
Learn what's happening at LMCU.
---
ATTENTION: All LMCU locations will be closed Monday, May 29 in accordance with the Federal Reserve's 2023 schedule.
---
Your money is safe with us.
At LMCU, we take our members' financial security seriously. We are conservative with our financial strategy, making sure we have taken steps to better protect our members' deposits and stay financially sound and secure.

LMCU has top ratings for financial security and stability from Bauer Financial and Weiss Ratings. The vast majority of our deposits are federally insured, and we are careful to diversify our assets.

You can rest assured your money is safe and will be here for you when you need it. If you ever have any questions, reach out to us at (616) 242-9790 or stop by your local branch.
---
We're growing in Central Florida!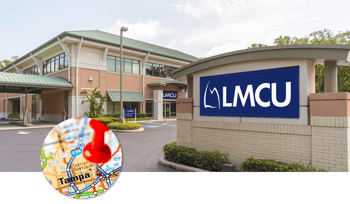 We are thrilled to announce six new LMCU branches are fully operational in Central Florida. Formerly Pilot Bank locations, we now have a branch in St. Petersburg, a branch in Lakeland, and four branches across Tampa.
The new branches are ready to provide personal and commercial banking solutions across Greater Tampa Bay. We're able to serve you with everything from financing your new home or auto, expanding your business, or simply managing your day-to-day finances.
We're proud of our growth across the Sunshine State and the Great Lakes State and the opportunity to serve more members. For a full list of our 68 LMCU locations, visit LMCU.org/Locations.
---
Hutt Scholarship winners will be announced in May.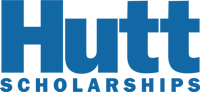 We received a total of 1,016 essay submissions for the 2022-23 Hutt Scholarship contest. Thank you to every high school senior who took the time to enter. Our judges have reviewed the submissions and the 20 winners will be announced in May.
Each winner will receive a $2,000 scholarship. To view the winners and read their essays, visit LMCU.org/Hutt.
Since its inception in 1990, the Lloyd F. Hutt Scholarship has awarded over $540,000 in scholarships to help further educational excellence. Thank you to all who entered, and congratulations to this year's winners.
---
Save on your cell bill.
LMCU members pay less and get cash rewards with an exclusive deal from Xfinity or Spectrum mobile. Visit LMCU.org/MemberPerks to learn more.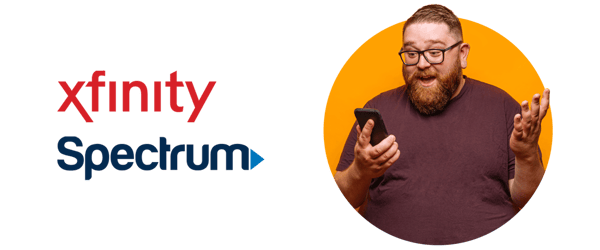 ---
Cut through the clutter with Shred Your Stufff Day.
Time to get rid of that growing pile of sensitive documents that are clogging up your filing cabinets. . . and drawers. . . and, let's be honest, desktops. But don't just toss them into the trash — that's how identity theft can happen. Instead, bring your old paper documents (up to six boxes) to any of our Shred Your Stuff Day events and we'll shred and dispose of them for free. It's fast and easy, and you can feel good knowing they're taken care of.
We have spring Shred Day events planned across Michigan and Florida through April and May.

Michigan Spring Shred Events:
Florida Spring Shred Events:
---
The $50,000 Home Makeover Sweepstakes is back!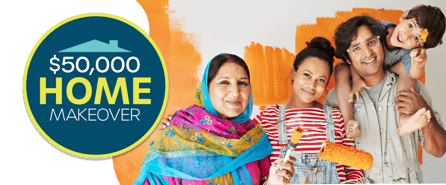 The sweepstakes officially begin April 3. Enter daily through July 7 by visiting LMCU.org and clicking the link at the top of the page. You can also enter daily at any LMCU branch.
Use the money to finish your basement, start a business, upgrade your kitchen, throw your dream wedding, take your dream vacation, go back to school, build a deck, get out of debt, invest in a CD, buy a new or used car, or build a two-car garage for your new cars.
Opportunity is knocking — make sure you answer by entering daily!
*Contest ends at 11:59 p.m. EDT on July 7, 2023. Entrants must be 18 or older and a Michigan or Florida resident. One-time entry using an LMCU ATM may become available during the sweepstakes. For a complete list of contest rules visit LMCU.org.
---
Our annual meeting will be held May 22.
The Annual Meeting of Lake Michigan Credit Union will be held on Monday, May 22, 2023 at 4 p.m. The meeting will be held at 5540 Glenwood Hills Parkway SE, Grand Rapids, MI 49512. Members who wish to attend are required to RSVP by April 14, 2023 to Samantha.Taylor@LMCU.org. Walk-in attendees will not be permitted. In accordance with the Credit Union's bylaws, the Secretary hereby submits the following election notice: Three Board of Director's terms of office will expire at this meeting. The three incumbent Directors have been nominated to serve additional terms of three years. They are Michael Rice, Bob Partridge, and Jack Newberry.
---
Get discounted tickets to the Whitecaps this season.
The West Michigan Whitecaps' season begins with Opening Night at LMCU Ballpark on April 6! LMCU members can save $2 on any single game ticket by going to MILB.com/West-Michigan and using code LMCU23 at checkout.
Visit LMCU.org/Whitecaps for other perks and opportunities throughout the season. We'll see you at the ballpark!
---
Accepting Roots in Education nominations until April 7.
LMCU's Roots in Education program awards 25 teachers each a $1,000 grant for making a positive impact on their students and school community by embodying a particular trait. These grants can be used to help purchase school supplies, aid in online learning, or anything else that benefits the educational process.
This year, LMCU is celebrating educators who are caring and dedicate time to tending to their students' needs. Students, parents, peers, and community members are encouraged to nominate a pre-K through 12th-grade teacher whose caring nature has impacted their classroom or community.
Nominations will be accepted until April 7, 2023, and winners will be announced in May. Full eligibility and program details can be found at LMCU.org/TeacherGrant.
---
High school students can win $500 during Financial Literacy Month!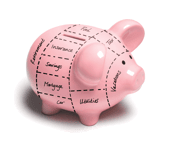 LMCU is proud to sponsor the 2023 EVERFI Financial Literacy Bee, a nationwide financial literacy competition. The Financial Literacy Bee provides an opportunity for middle and high school students to have some fun and learn critical financial concepts during Financial Literacy Month. Plus, those who enter have a chance to win a $500 Visa gift card!
How It Works:
1. Starting April 7, visit the
EVERFI Financial Literacy Bee website.
2. Complete the lessons (~10 minutes each) by April 21.
3. Submit a short essay by April 21 sharing a savings goal of yours and how you plan to achieve it.

This contest is open to any U.S. or Canadian student between 13-18 years of age as of April 7, 2023. Visit the EVERFI Financial Literacy Bee page for details and official contest rules.
---
Michigan Parade of Homes events are coming soon.

If you are considering building your next home or planning a renovation, check out a Parade of Homes near you. Peek inside the most beautiful, newly constructed homes in Michigan for inspiration. These self-guided tours feature work from some of the area's best custom home builders.
Grand Rapids Spring Parade of Homes
June 2-10
$15 tickets available online.
Children under 12 are free.
Visit paradeofhomes.mygrhome.com for more information.
Lakeshore Parade of Homes
June 1-3 & 8-10
$15 tickets available online.
Children 15 and under are free.
Visit lakeshoreparadeofhomes.com for more information.
Parade of Homes of Southeastern Michigan
June 1-30
Free event.
Pick up your free HBA of Southeastern Michigan Parade Magazine at any Southeastern Michigan LMCU branch.
---
Proud to be one of the best places to work for in the nation.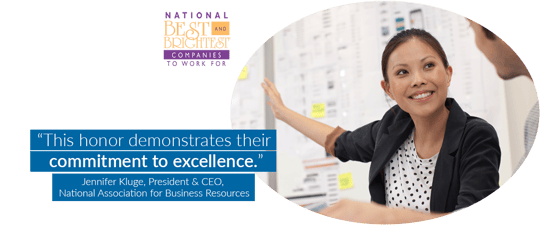 LMCU is thrilled to be included in the 2022 list of the 101 Best and Brightest Companies to Work For in the Nation®. Thank you to all our staff and leadership who continue to make LMCU exceptional.
"Those companies that made the list of the nation's Top 101 Best and Brightest Companies are truly remarkable," said Jennifer Kluge, President and CEO, National Association for Business Resources and the Best and Brightest Programs. "This honor demonstrates their commitment to excellence."
Are you ready to love where you work? We're hiring! Check out our open positions at LMCU.org/Careers.
---
Don't fall for the rent trap.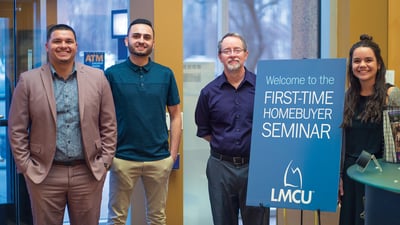 If you're renewing your lease or looking for a new place to rent this year, you will likely see a spike in what you pay each month if you haven't already. While 2021 was a record year for rent growth with it rising 17.8% nationally, 2022 kept the trend going with a 4.7% increase.* As rent continues to rise and inflation persists, you need to be careful not to get stuck in the rent trap.
What's the rent trap?
The rent trap is when you're paying such a high percentage of your income in rent you cannot save enough for a down payment to purchase a home. If a large portion of your income is going to your landlord, being able to buy a home can feel impossible, especially if you have other expenses like student loans or credit card debt. You could find yourself paying much more for rent than you would a mortgage.
How do I avoid the rent trap?
Saving enough to buy a home may not be as impossible as you think. A report from the Urban Institute found that three out of four people believe more than 5% is required for a down payment.** At LMCU, we offer financing with as little as 0-3% down,*** industry-low closing costs, and a member-only MaxMortgage discount that gets you an additional 0.125% off your interest rate.****
Leave the world of rising rent behind and get pre-qualified with one of our expert loan officers today at LMCU.org/Mortgage or by calling (844) 754-6280. If you are in West Michigan, consider signing up for one of our free in-person First-Time Homebuyer Seminars at LMCU.org/Events.
*Apartment List National Rent Report. Apartment List, December 20, 2022. https://www.apartmentlist.com/research/2022-rental-market-recap-report-9-key trends. **Barriers to Accessing Homeownership. Urban Institute, September 2018. urban.org/sites/default/files/publication/99028/barriers_to_accessing_homeownership_2018_4.pdf. ***For well-qualified borrowers. The interest on the portion of the loan that exceeds the value of the dwelling is not tax deductible. Please consult your tax advisor. ****Mortgage payment must be an automatic payment that comes from an LMCU checking account to receive the MaxMortgage discount.
---
LMCU Financials
As of February 28, 2023
Assets | $11,960,220,281
Loans | $10,244,774,399
Deposits | $10,351,138,012
Members | 563,984
Topics: Newsletters