Earn more. Pay less. Save time.
Learn what's happening at LMCU.
---
FRAUD ALERT: LMCU will never ask for your online banking password or text about pin numbers. Beware of fraudsters posing as LMCU via text, email, or phone. If you suspect fraud, contact LMCU at (800) 242-9790 to report suspicious activity.
---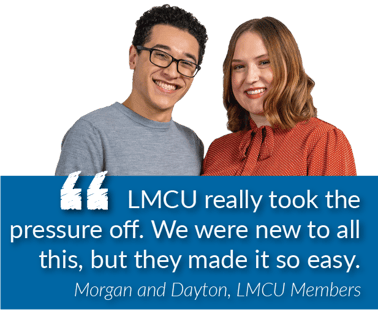 Attend our first free-time homebuyer seminar on January 26.
With rent rising, Morgan and Dayton were ready to own their own walls. By getting pre-approved through LMCU, the couple quickly put in an offer on a home and beat out other buyers. Now they're building a source of equity for their future, all with a great rate they know won't go up.
Are you ready to break free from soaring rent prices? It may be easier than you think! We're hosting a special seminar in Grand Rapids on January 26 covering important information for first-time homebuyers. We'll demystify the lending process, debunk some mortgage myths, and demonstrate how getting pre-qualified can help you buy a home for less. Seating is limited, click here to reserve your spot today.
If you're not in the West Michigan area or are unable to attend, your local LMCU mortgage officer would love to talk to you! We know your weekdays are busy, so the LMCU lending team is available to help on Saturdays, too. Visit your local branch or call (844) 754-6280 to get connected.
---

Warm wishes to you and your family in the New Year!
I hope you and your family had a wonderful Christmas season and New Year's celebration. There is nothing more enjoyable or rewarding than spending time with family and friends and making new memories.
Our hearts and thoughts continue to be with our staff, members, and communities in Southwest Florida who have been so greatly impacted by Hurricane Ian. LMCU made a significant donation to Red Cross hurricane relief efforts, and we processed numerous special relief loans for Southwest Florida residents. LMCU will continue to support our Florida communities as the rebuilding process continues.
Please join me in wishing a warm LMCU welcome to our new members from the former Pilot Bank. LMCU merged with Pilot, a bank in the greater Tampa Bay area of Florida, at the end of 2021. In December 2022, we finalized the conversion of the six Pilot locations to full-service LMCU branches, including signage, products, and services. We also added a second Fort Myers branch and expanded our service area in Michigan by opening new branches in Traverse City and Sterling Heights. We are delighted to welcome hundreds of new members to these communities.
The year 2022 had some challenges, with rising inflation and interest rates. Looking ahead to 2023, some of these challenges are likely to continue, but we will also see many new opportunities. Please know that LMCU will continue to be flexible and adapt to changing financial conditions so we can provide our members with the best banking experience possible, where you'll continue to earn more on your deposits, and pay less on your loans.
On behalf of LMCU, thank you for putting your trust in us and allowing us to serve you. Here is to another year full of opportunity and promise.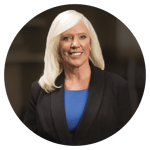 Best regards,
Sandy Jelinski
President/CEO
---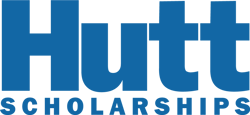 The Hutt Scholarship deadline is coming up on January 31.
Our annual Lloyd F. Hutt Scholarship program awards 20 high school seniors each with a $2,000 scholarship. Applicants are asked to write an original essay that explores a specific topic. This year's topic is: What act of kindness have you experienced or witnessed that has positively influenced you most? How will you carry it into your future?
The essay deadline is January 31, 2023. Interested high school seniors (including home school students) must complete an application online at LMCU.org/Hutt before the deadline.
Winners will be announced in May on LMCU's social media channels and at LMCU.org/Hutt.
---

Attend a home show near you!
Check out a local remodel and home show in your area. Whether you're thinking of remodeling or looking for ideas for your brand new home, the showcase rooms and professionals at a home show will help you get started.
If you attend a show and feel inspired, visit LMCU.org/Mortgage for a renovation loan. Or, put your home's equity to work for that next big project by visiting HomeEquity.LMCU.org.
---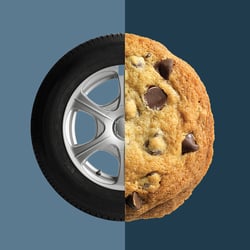 Bundling your auto and home could save you $650.*
From your tires on the road to the cookies in your oven, Lake Michigan Insurance Agency has your auto and home covered.
Right now, you could save $650 a year when you bundle your auto and home insurance with Lake Michigan Insurance Agency. We know you have places to be and people to see this time of year, so let us do the insurance shopping for you. We'll scour the best providers around to find you the best deal around.
Get your free quote today at LMIAInsurance.org.
*$650 savings based on average customer savings who bundle auto and home. Your actual savings may vary. Personal insurance offered in Michigan only.
---

Santa Squad's 12 Days of Giving spreads holiday cheer in 12 different ways.
Every December, Santa and his elves partner with LMCU to bring some festive cheer to our communities. This year, we held the 12 Days of Giving, with a different focus for each day. We decorated veterans' homes with Christmas lights, joined Santa on a school visit, made donut deliveries, and so much more!

To catch up on all the holiday fun and videos, check out LMCU.org/SantaSquad.
---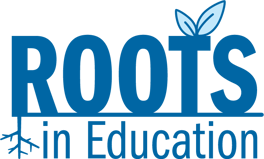 Nominate a teacher for our Roots in Education grant this March.
Since 1933, we've stayed grounded in our communities and committed to our roots that began as the Grand Rapids Teachers Credit Union. This is why our Roots in Education grant is so important to our organization. The grant encourages students, parents, and peers to nominate educators who have had a positive impact on their students and school community.
Every year, we celebrate those Michigan and Florida teachers who embody the best characteristics of impactful educators. Eligibility is open to Pre-K through grade 12 classroom teachers in Michigan and Florida.
Nominations will open in March. For full eligibility and program details, visit LMCU.org/TeacherGrant.
---
Opening a CD? Here's what you need to know.
You've likely seen CD rates being advertised everywhere lately. With a guaranteed rate, certificates of deposit can be a great way to earn more on your money. If you're considering opening one, here are a few things you'll want to know.
What are CDs?
CDs are a type of savings product that earns interest over a set period of time. They're different from a standard savings account because the money you put into a CD typically can't be touched or withdrawn early without a penalty or fee, but they usually have a higher interest rate than a savings account.
What is a CD term?
The term of a CD is how long you need to keep the money in the CD before you can take it out without penalty. For example, a 12-month CD would need to mature for 12 months. The date you can withdraw money from a CD is known as its maturity date.
What does the CD rate mean? Is it guaranteed?
The rate of a CD is the average percentage yield (or APY). It's the percentage you'd earn in a year, taking compounding interest into account. The rate on a CD is guaranteed not to change after you open it.
Do CDs earn compound interest?
Yes. As the months go by, the interest earned will be added to the principal, helping you earn more.
How much can I put into a CD?
There is no upper limit to the principal you can put into a CD, but the minimum at LMCU is $500.
How do I open a CD?
You can open a CD by visiting LMCU.org, calling (800) 242-9790, or stopping by your local branch.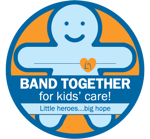 Together we raised $50,000 for pediatric programs.
Throughout the month of November, our staff and members generously donated to our Band Together campaign. The money raised was split between 17 Michigan and Florida hospitals to be used for kids' care and pediatric programs. Thank you to everyone who donated to bring big hope to our communities' little heroes!
---

A proud sponsor of the Tampa Bay ReliaQuest bowl.
Formerly the Outback Bowl, ReliaQuest Bowl 2023 kicked off January 2 with Illinois facing off against Mississippi State. LMCU is proud to be an official game sponsor of the event, which brings many fans and visitors into the Tampa Bay area every year. LMCU also supports ReliaQuest Bowl events throughout the year, including the LMCU Summer Splash.
Thank you to everyone who made the event a success.
---

Join us for LMCU Night with the Griffins.
Cheer on the Grand Rapids Griffins on Saturday, February 11 at the Van Andel Arena! This annual event offers LMCU members discounted upper and lower bowl ticket pricing, along with a t-shirt for the first 1,000 ticket packages sold. It's also Princess Night, with princess appearances, a pre-game tea party, and a post-game open skate.
These tickets always go fast, so head over to LMCU.org/Events and get yours today!
Please note that LMCU branches will not have any physical tickets for sale.
Take advantage of exclusive offers this tax season.
Nobody looks forward to doing their taxes, but saving money can make it sting a little less.
LMCU members can save up to $20 on TurboTax federal products, and be entered to win $10,000 if they start filing by February 16, 2023. New H&R Block clients save $25 on in-office tax prep services and returning clients get the Tax Identity Shield® add-on for free ($35 value).
Visit LMCU.org/MemberPerks to access your exclusive discounts today.

---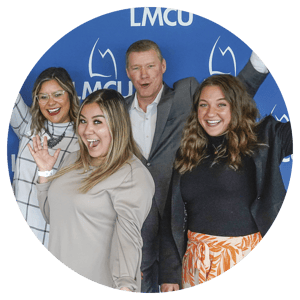 You'll love working here!
We're hiring! We're looking for positive, customer-focused individuals to provide exceptional service to members at our West Michigan, Southeast Michigan, and Southwest Florida locations. Enjoy a rewarding, professional environment where you'll be encouraged to innovate and excel. Find out why we're one of the Best and Brightest Companies to Work For® in the nation* and one of the best credit unions in the country.**
*National Association for Business Resources (NABR), January 2022.
**S&P Global, March 2022.
---
LMCU Financials
As of November 30, 2022
Assets | $11,295,729,482
Loans | $9,677,236,832
Deposits | $10,164,628,832
Members | 547,772
Topics: Newsletters